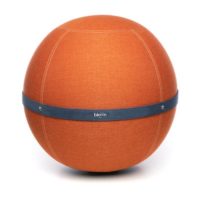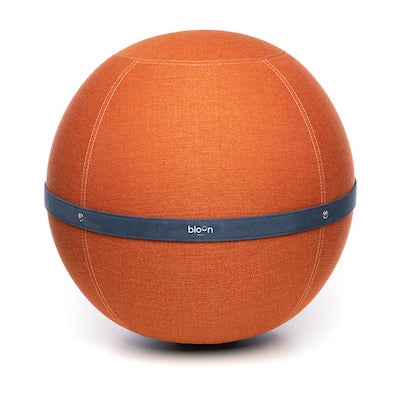 Bloon: the original and trendy ergonomic balloon!
The Bloon Paris brand was born from the meeting of its two co-founders. Kévin Rayess, an osteopathic ergonomist, but also a trainer of gestures and postures, brought his experience and all his skills. Raphaël Mille, a design enthusiast, brought his commercial talent and aesthetic knowledge.
The result of the synergy of their know-how and their personalities is the Bloon ergonomic ball.
Bloon Paris ergonomic seats come in the form of balloons with incredible looks. They can be chic, bohemian, graphic, refined or even shimmering, but they manage to combine elegance and comfort in a subtle balance.
The values of the Bloon Paris brand can be felt as soon as the seat is unpacked. It can be delivered inflated or deflated, according to the customer's requirements.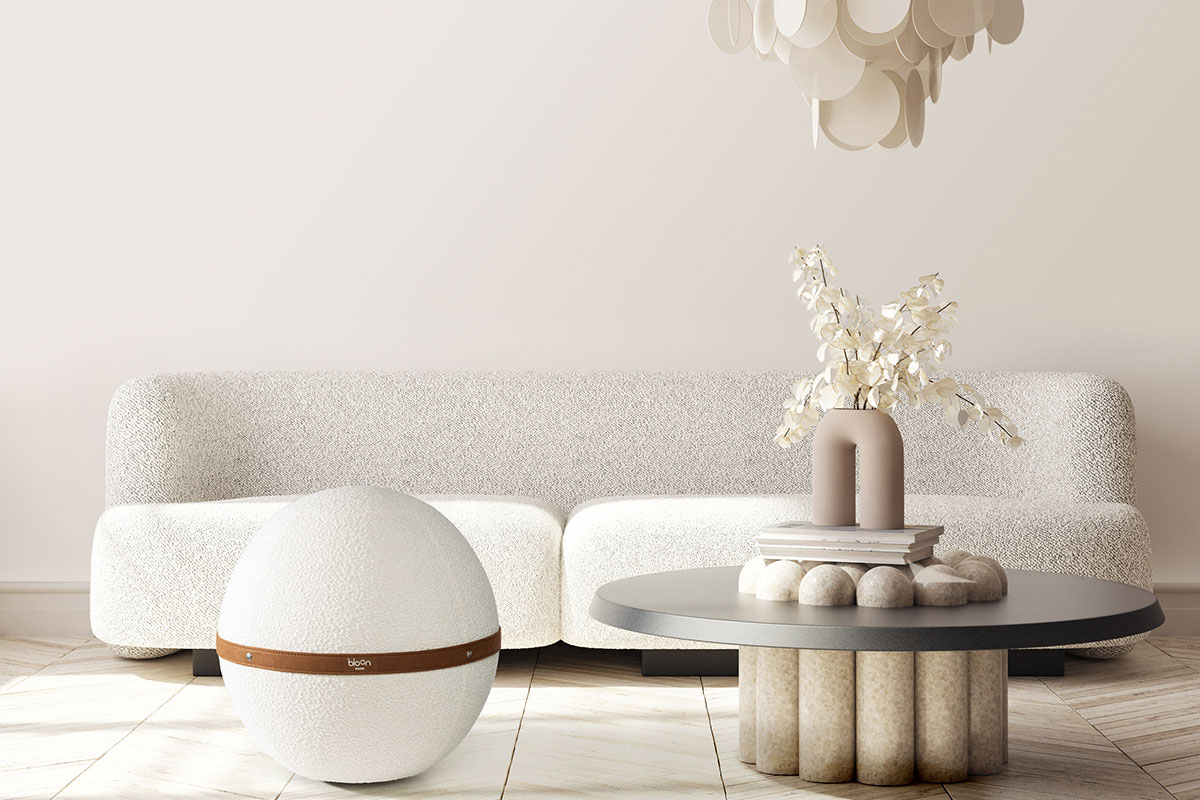 Bloon: an aesthetic & design seat for teleworking
The Bloon Paris chairs are primarily intended for the comfort of sedentary nomads and teleworkers. However, these incredible balloons are now reaching a wider audience.
More and more companies, sensitive to the well-being of their employees, have become attentive to the respect of good posture. A traditional ergonomic chair, however expensive, cannot be compared to Bloon Paris balloons. In fact, they stand out in many ways:
• Minimalist design
• French origin, European materials
Lovers of decoration and aesthetes also appreciate the Bloon Paris brand. They like the variety of models offered, their functionality and the refinement they allow. We were very pleasantly surprised by the look that this atypical seat gives to our interior. The object is beautiful in itself, but it also contributes greatly to the decoration of the room in which it is placed…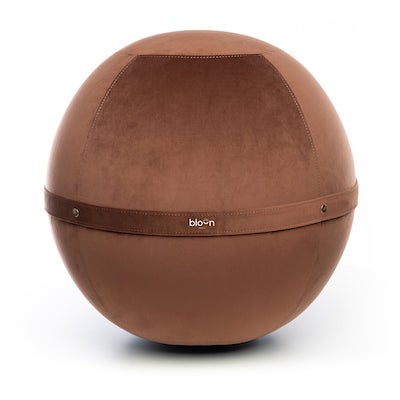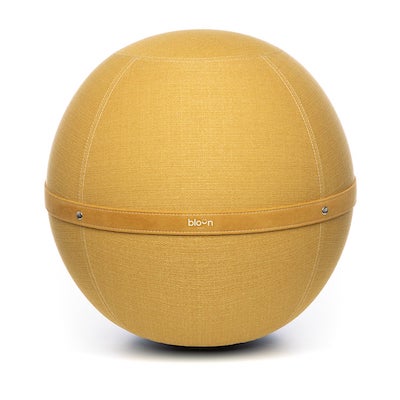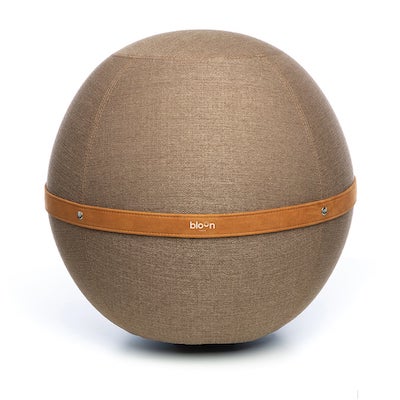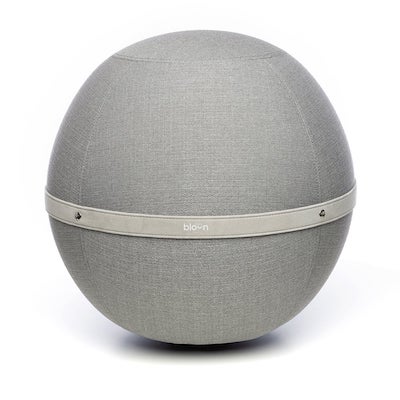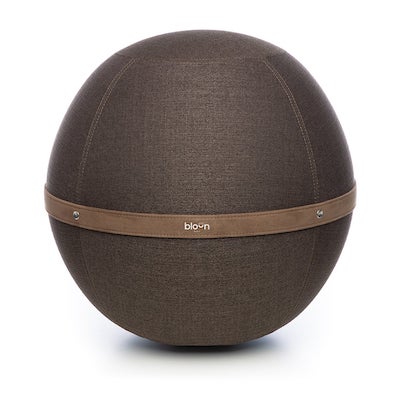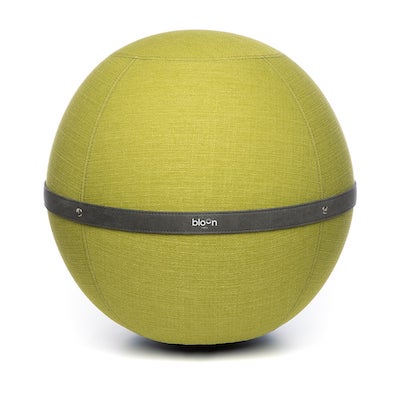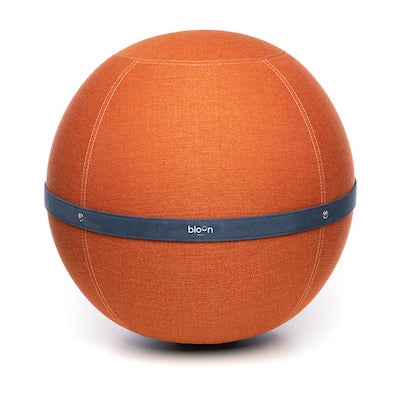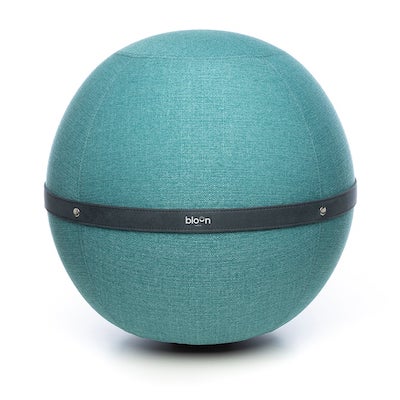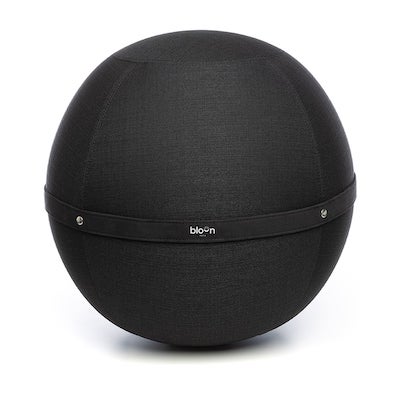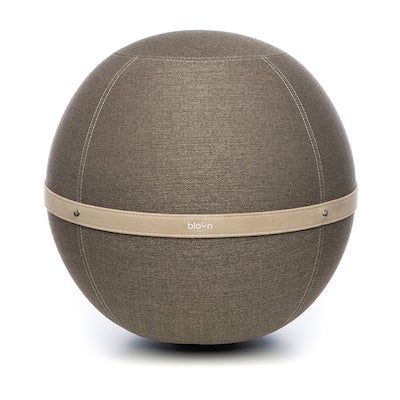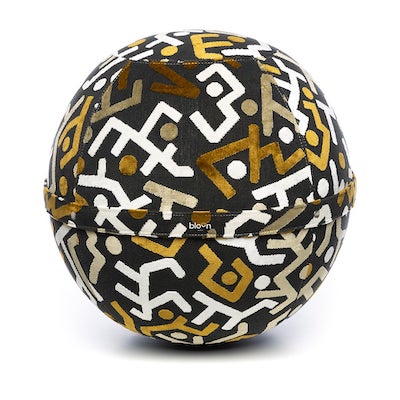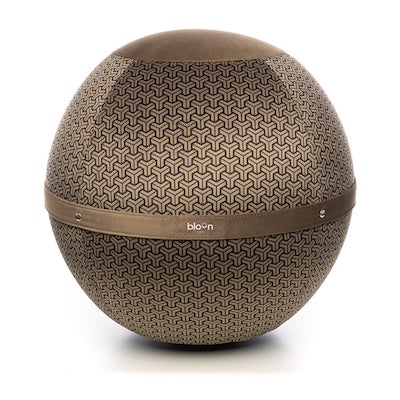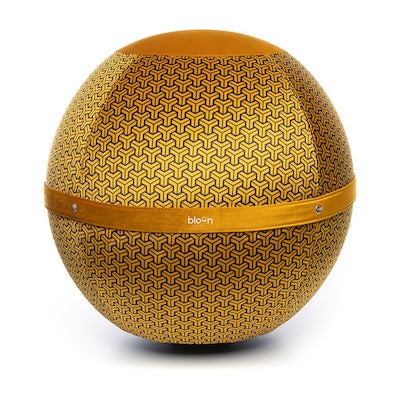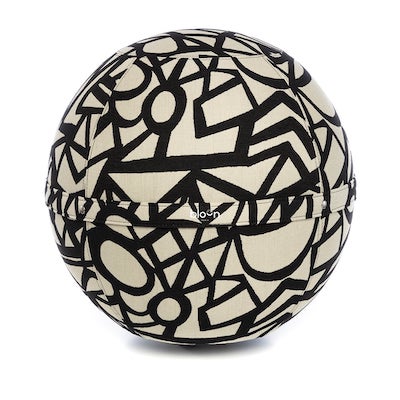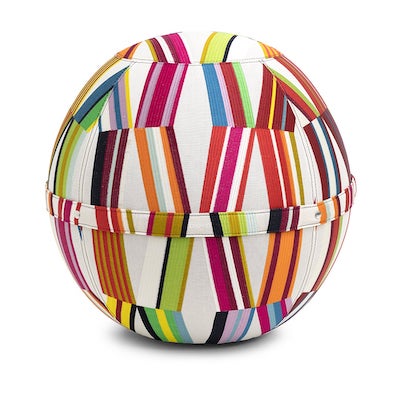 The Bloon ball weighs only 2 kg. Its ingenious 360° belt makes it easy to carry. Its weighted base ensures that it never rolls away and always repositions it correctly, like a tumbleweed!
The fact that it is inflatable is an advantage: in addition to the regular movements that its moving seat solicits from our muscles, we can easily adjust its height thanks to a very accessible valve. On the downside, it is sometimes necessary to reinflate it. Fortunately, the little pump that comes with each Bloon is very efficient.
When we first use the Bloon, we are amazed at how soft and supportive the seat of this great ergonomic ball is. As the muscles of our back are being used, beneficial micro-movements are also triggered in the neck area. Our body slowly starts to function as a whole again and leaves its slumped position. The bloon seat is the enemy of the bad "turtle" posture.
OK Blooner !
When we discovered the Bloon Paris brand, we immediately appreciated their website, which is both simple and pleasant. The different models presented cover a wide range of colours and materials. Some of them are even exceptional, as they were designed in collaboration with renowned designers.
Bloon Paris balloons are available in 2 sizes:
Regular: for people between 1.55m and 1.85m tall and a desk height between 70cm and 76cm.

XL: for people over 1.8 m tall and a desk height of between 72 cm and 78 cm.
The Bloon Paris ergonomic balloons are made of a flexible pvc core (made in Italy) and a resistant fabric cover (made in Portugal). The latter is removable and washable.
Blooners can use it to stretch, and we recommend watching this video to discover some exercises to relieve your back pain.
The PVC used by Bloon Paris is guaranteed to be phthalate-free and can withstand a load of 150kg. The rubber chamber has an anti-explosion treatment. Yes, you read that right. When we discovered this, we were surprised and amused. But it turns out that this is indeed a real guarantee of quality: the safety of users is at the heart of the brand's concerns.
The high quality fabric used for the seats is ecologically responsible and extremely durable. The Bloon's belt is also remarkable: it is interchangeable and comes in a wide range of colours, patterns and materials. The smallest details have been taken care of, as evidenced by the presence of double stitching and saddle stitching.
Teleworking accentuates the damage caused by a sedentary lifestyle even more: back pain then sets in for good. Among the reasons why we recommend the use of Bloon Paris ergonomic balloons, the fact that they allow a real improvement in posture is essential.
Of course, it is the aesthetic and refined aspect of these seats that first attracted us. We appreciate the high standards and ingenuity of the design and the choice of colours available, but it is above all the functional and practical side of the Bloon balloons.
Our opinion about the Bloon ergonomic balloon
Here is a decorative object that allows you to spare your back, while energizing your decor.
Some people only consider it for purely recreational use, using it to do stretching exercises. Others consider it above all as a powerful ergonomic tool, to fight against the undesirable effects of sedentary life.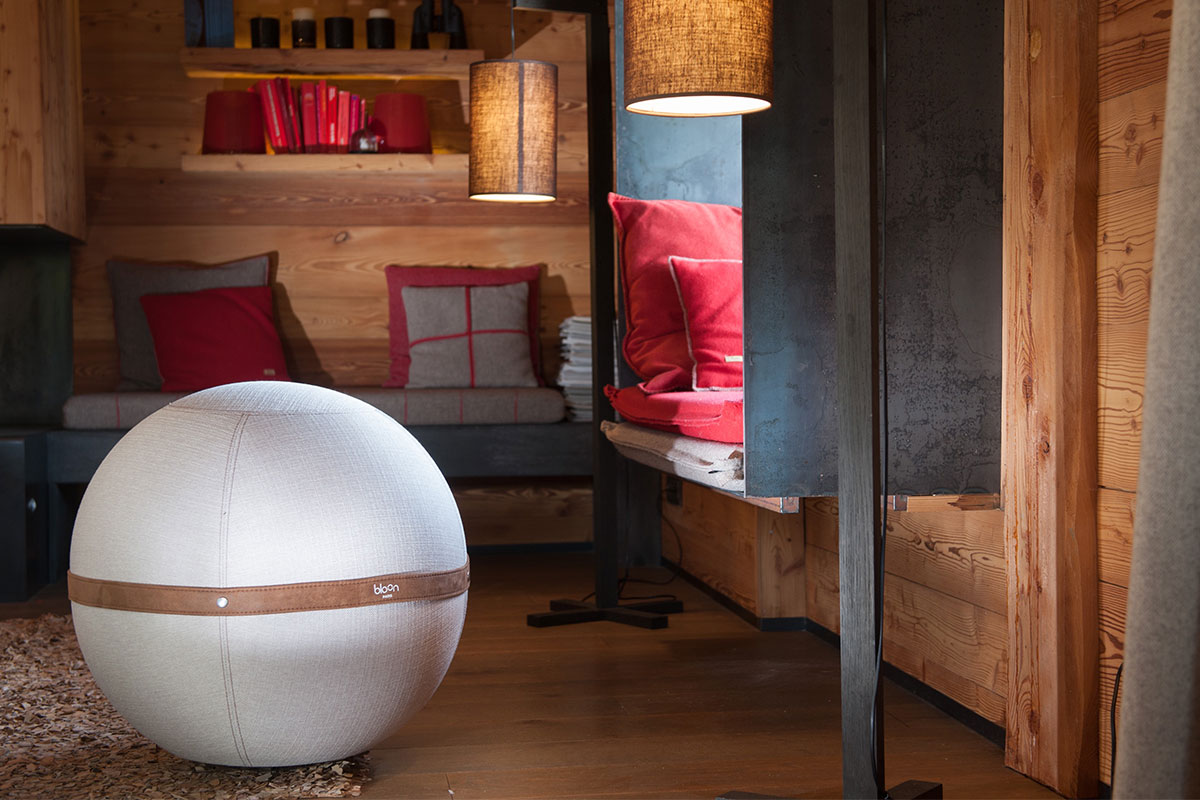 Bloon Paris offers 18 colours in its Original range, both bright and soft, depending on your tastes and desires. The Bloon Velvet collection includes 6 colours, the shimmering velvets are sumptuous and infinitely refined. We also have a soft spot for the sublime capsule collection created in collaboration with the English publisher Panaz. The soft, golden shades are to die for! The collections created in collaboration with Bobochic, Nobilis and Pierre Frey are absolutely incredible and well worth a look.
In the Uncovers team we are sensitive to the Made in France. The Bloon balloon seat is designed in Paris and also benefits from Portuguese and Italian know-how. A great example of European success!
The materials used are of high quality and aim for the greatest possible eco-responsibility.
The brand offers a 30-day trial… so why hesitate? You will appreciate it as a decorative accessory, as an extra seat or as an ergonomic chair for teleworking.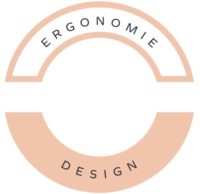 Did you enjoy this presentation? Discover all our other articles by clicking here!
Photos & videos : Bloon Paris