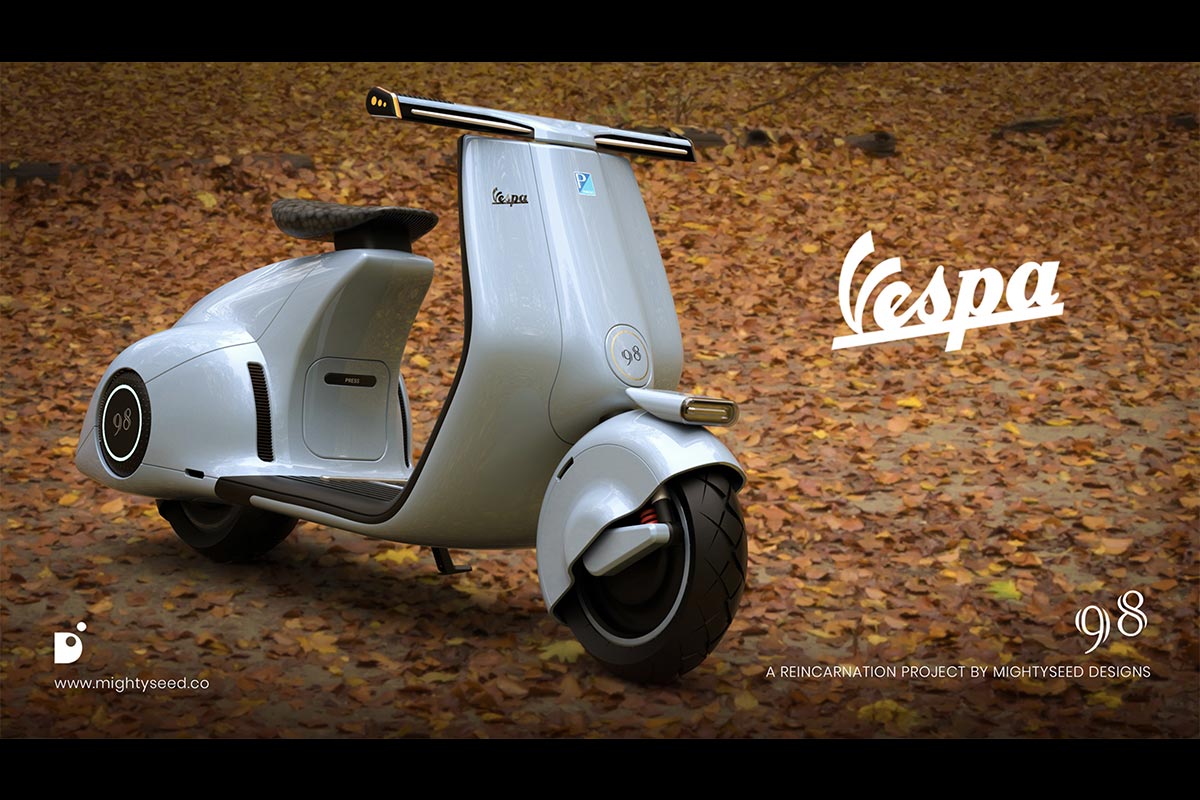 Mightyseed Designs revisits the original Vespa!
The famous Vespa (wasp in Italian) was born in 1946, after the aircraft manufacturer Piaggio was forced to stop its aeronautical activity after the war.
It was Enrico Piaggio, the son of the brand's founder, who found the famous name Vespa, after discovering the atypical look of the brand's first scooter. Since its launch, this iconic model has undergone many evolutions and has even adapted to current ecological requirements, with the 100% electric Vespa Elletrica model.
Indian industrial design company Mightyseed Design is inspired by the superb curves of the original Vespa, to offer a resolutely contemporary, even futuristic, version of the beautiful Italian.
The electric concept Vespa 98 harmoniously combines modernity and tradition, in a harmonious and daring design.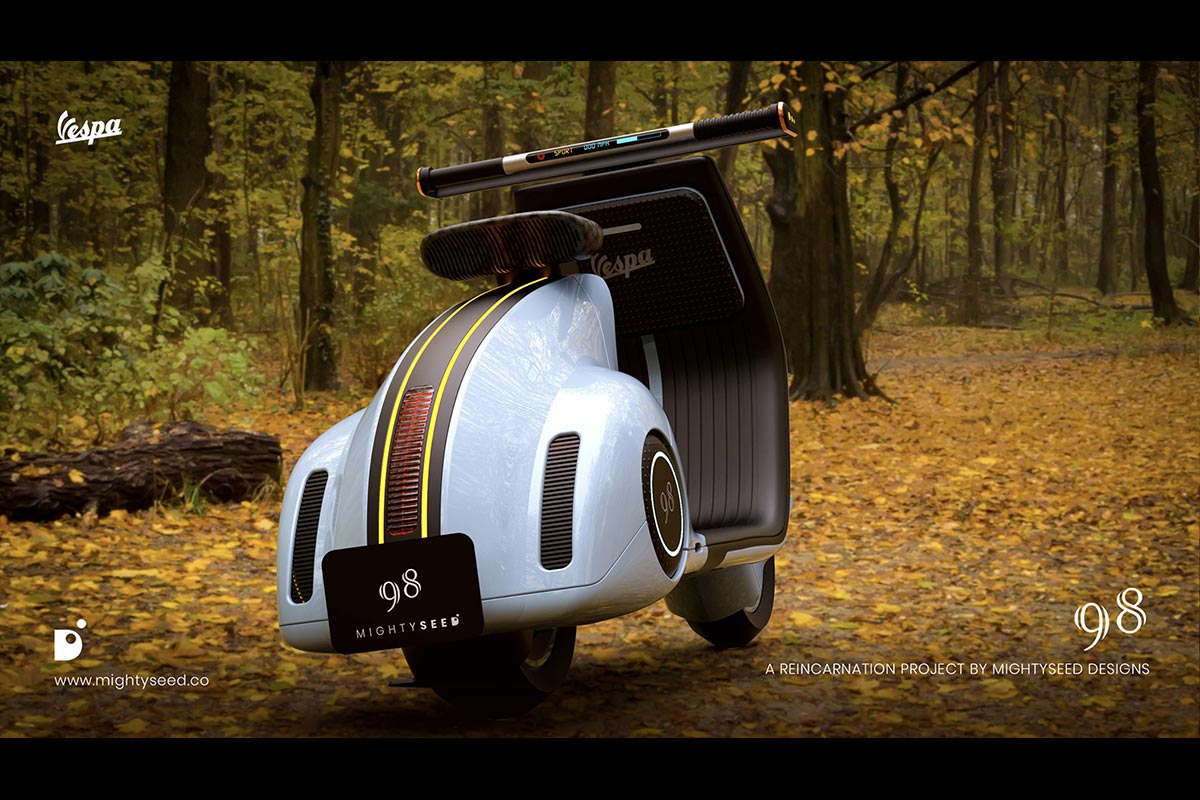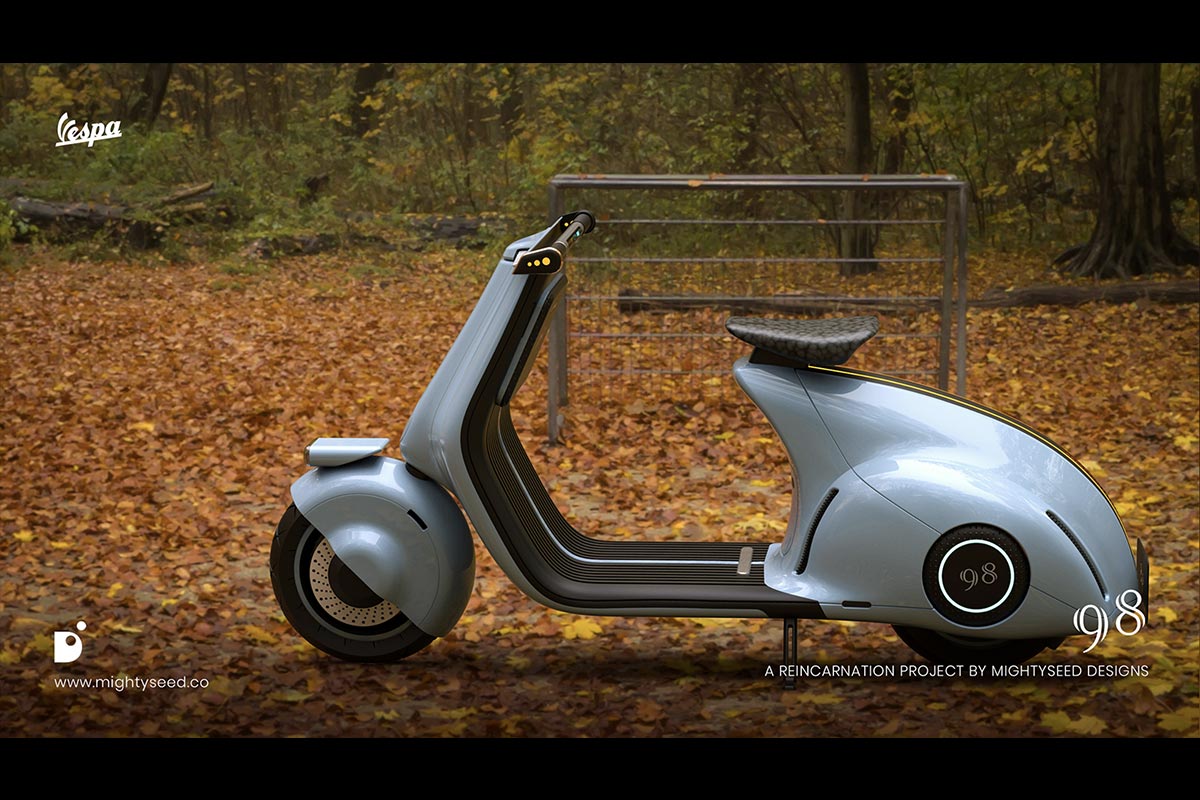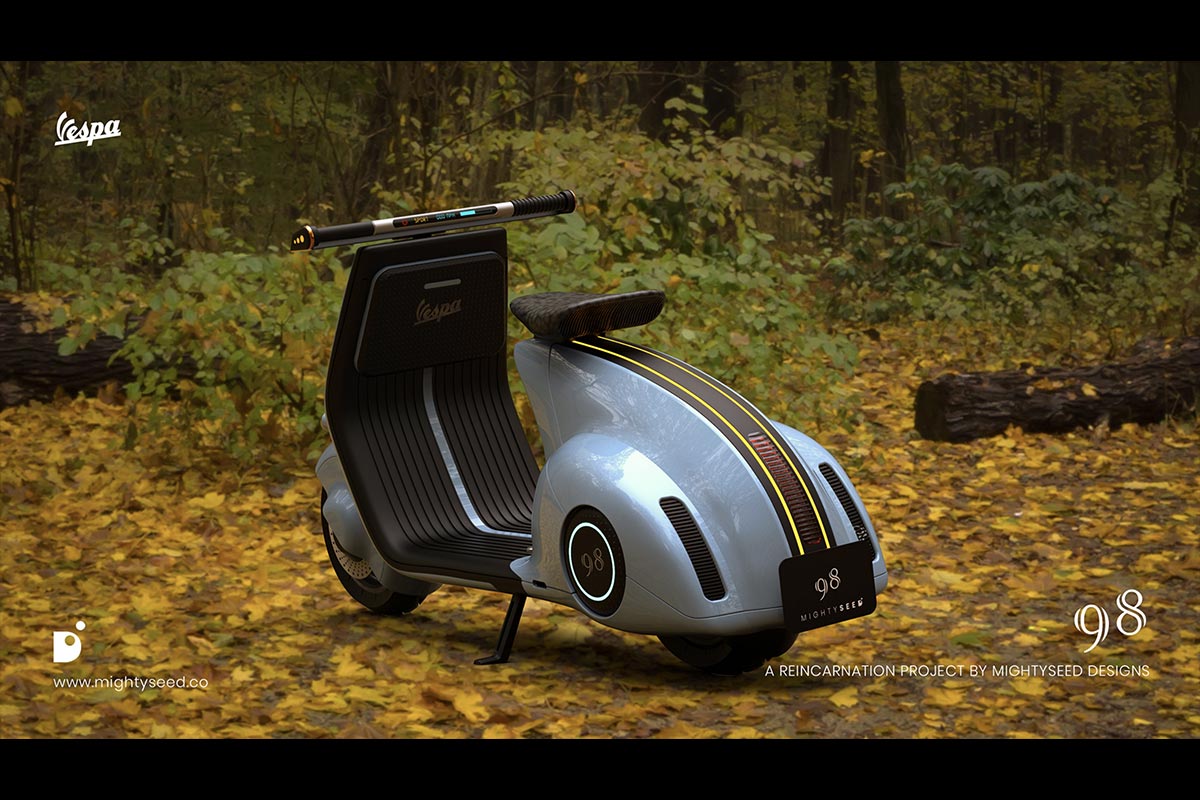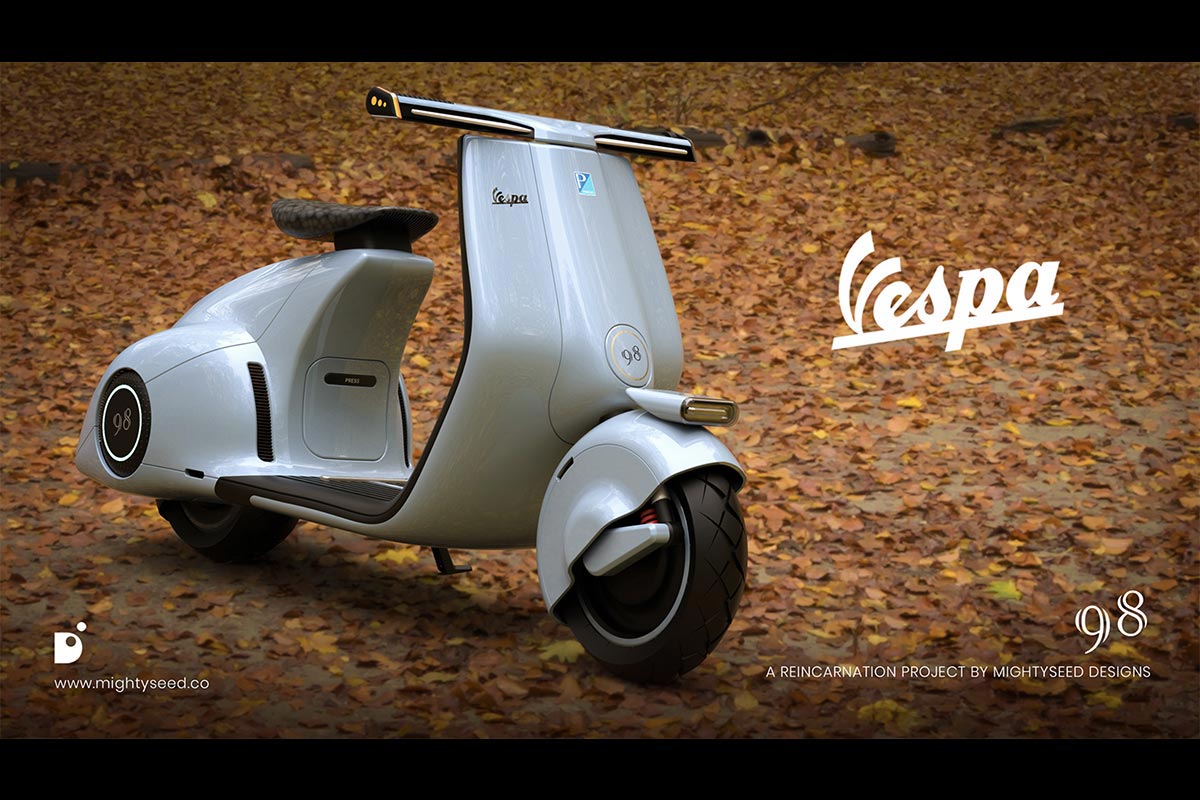 A futuristic look, a vintage soul
The front design of the scooter is particularly successful. The led lighting positioned on the front mudguard, like the very first model, underlines the retro inspiration of the whole. The absence of mirrors is compensated by the presence of rear radars. In terms of power, it is a 30 Ah lithium-ion battery that powers the machine.
We particularly appreciated the careful and creative work of the Mightyseed Designs studio. Here is a scooter that we would like to see rolling on our beautiful French Riviera roads!